Convert CDR files to PDF
CDR is a file format developed by Corel Corporation, and is used for vector graphic drawings.
It is used as the default format of the Corel Draw application, first developed in 1987 as a vector illustration program, which Corel could sell with its other desktop publishing solutions.
In 2007, there was a complication with Microsoft because it wrongly accused the CDR format of some security vulnerabilities in its Microsoft Office suite of products. In the end, they realized that it had been a programming error and then they developed a comprehensive set of tools to allow users to import CDR files into MS Office 2003.
Corel, because it is a company that develops proprietary products, has never released a CDR file format specification available to the public.
However, CDR format has become the preferred format for designers, given its features and ease of use, including support for color management and flat colors, and also having true basic support for the text.
Before we discuss how to convert one format to another, let's compare the similarities and differences of these two formats (CDR and PDF):
| Name | CDR | PDF |
| --- | --- | --- |
| Complete Name | CorelDraw File Format | Portable Document Format |
| Extension | .cdr | .pdf |
| MIME | application/x-cdr | application/pdf, application/x-pdf, application/x-bzpdf, application/x-gzpdf |
| Developer | Corel Corp. (https://www.corel.com/en/) | Adobe Systems (https://www.adobe.com/) |
| Type of format | Vector Graphics | Text Document |
| Associated Software | Adobe Illustrator, Corel PaintShop Photo Pro, Corel WordPerfect Office, Inkscape, LibreOffice, Microsoft Visio. | Adobe Acrobat, Adobe InDesign, Adobe FrameMaker, Adobe Illustrator, Adobe Photoshop, Google Docs, LibreOffice, Microsoft Office, Foxit Reader, Ghostscript. |
To perform the conversion, we will use the open software Inkscape, which has the ability to save a CDR file in a large number of formats, including PDF. The procedure is quite simple as you will see below.
Once you have finished working with the image, in the 'File' menu, click on the 'Save as ...'.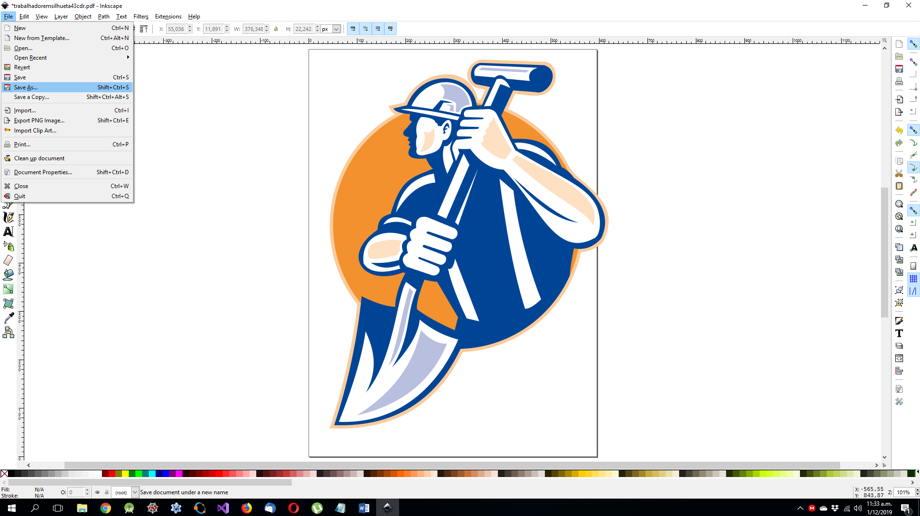 As you can see, in the drop-down list there is a large number of formats to which the CDR format can be converted, choose PDF: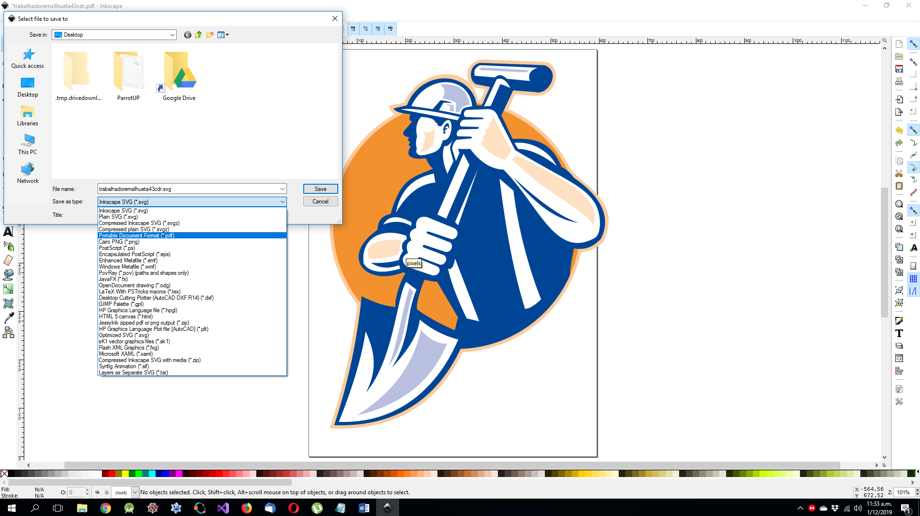 There is a window where you can configure some features before saving the document as PDF, it is recommended to leave the default settings, unless you want to change the size or quality of the final file or another feature.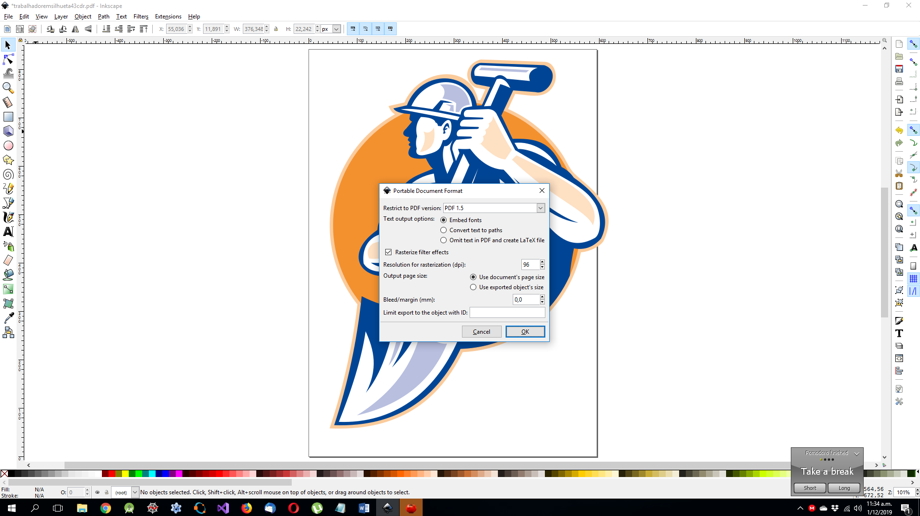 Once you click on the 'Ok' button you can locate the output PDF file and you will see the result.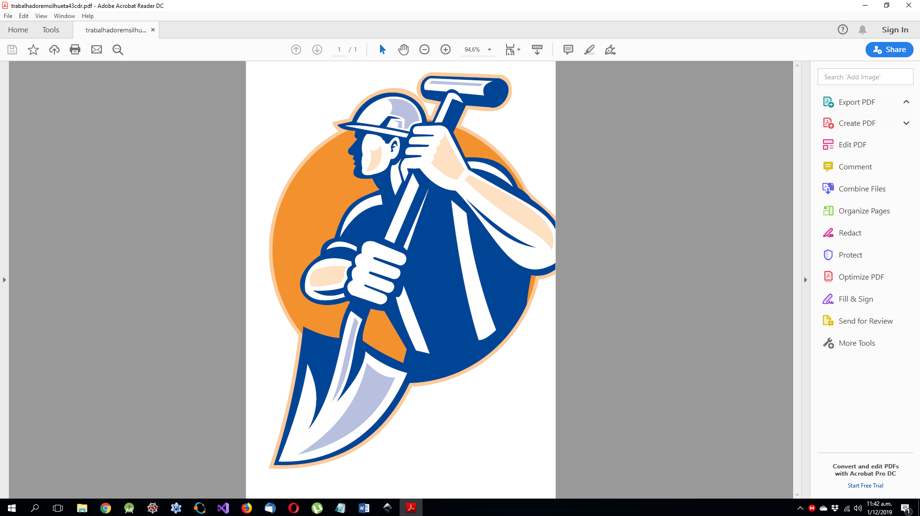 The conversion of CDR to PDF is quite simple and can be done even online with one of the many websites available for that. Below is a brief list: